Source: www.indonesia.travel
Lombok is one of the tourist destinations that saves a lot of natural wealth with magical views. An island surrounded by beautiful beaches and located near the island of Bali has enchanted tourists with its charm. Surrounded by three small islands, namely Gili Meno, Gili Trawangan, and Gili Air, Lombok is a magnet for local and foreign tourists alike.
In addition, the island of Lombok has the highest mountain in Indonesia, namely Mount Rinjani. This natural beauty makes Lombok a popular tourist destination in Indonesia. Moreover, typical Lombok souvenirs are very varied, which makes tourists want to shop. Lombok is famous for pearls, weaving and various other typical souvenirs. Here are Lombok souvenirs that you can take home after your vacation.
 Songket Lombok
Songket is a typical souvenir that really represents Lombok. Lombok songket has a distinctive motif when compared to other regions. You can come to Sukarara village to get a wide selection of songket motifs. In Sukarara village, almost all of the women are weaving and songket craftsmen. They make the songket manually in front of the house. They also display their creations in front of the house.
Here there are songkets made of silver and gold threads whose prices can reach tens of millions of rupiah. The price of a songket in Lombok varies from 75 thousand rupiahs to millions of rupiah. The price difference depends on the difficulty of the motif, the materials used and the quality. Lombok's typical songket can be used as scarves, clothes, dresses and many others.
Besides songket, Lombok also has woven fabrics. Many people can't tell the difference between woven and songket, making sure you don't buy the wrong one. Woven fabrics are pretty easy to find because many craftsmen produce them. To distinguish between songket and woven fabrics, there are several things you should pay attention to.
First, the technique of making songket is made from warp or clothing threads, while in weaving often cotton or natural silk threads are used. Woven fabrics have a more varied color because the yarn can be dyed into various attractive colors.
Second, Songket fabric takes longer, even months. Moreover, the thread used is only one type. While woven fabrics are made faster, it only takes a few days. Lombok traditional fabrics have a distinctive motif compared to other regional woven fabrics. If you want to buy Lombok souvenirs, just come to Sade Village, Sukarara Village and Cilinaya Shopping Center.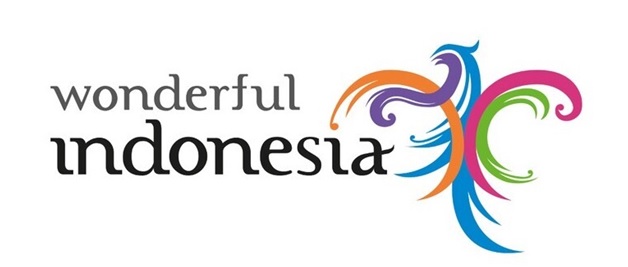 Sumbawa is famous as a producer of honey and wild horse milk. But Sumbawa is also famous as a producer of oil. Sumbawa oil is well known in various circles and is often bought by tourists as souvenirs. Sumbawa Lombok oil is believed to cure various diseases because it is made from a special herb.
Local people believe that this oil can treat burns, fractures, sprains, abrasions, virility problems and many others. This sumbawa oil is made from high quality materials. In addition, the manufacturing process is not arbitrary and is processed properly.
Another choice of Lombok souvenirs that you can give to your family or loved ones is pearl crafts. When on vacation to Lombok, it is mandatory to buy pearls. Lombok is the largest pearl producing area in Indonesia.Even the quality is at the international level, so many Lombok pearls are exported abroad. Amazingly, the quality is excellent compared to other pearl producing areas.
The pearls in Lombok are large, have a beautiful luster and are completely round. Therefore, Lombok pearls are gorgeous and used as jewelry. Many pearl craftsmen in Lombok offer prices that vary, from hundreds of thousands to tens of millions. The more expensive the pearl, the better the quality of the pearl.
The largest pearl producing area in Lombok is located in the Sekarbela area of ​​Mataram City. There you can find pearl sellers ranging from big shops, kiosks to street vendors. You need to know, some traders sell real and imitation pearls. There are two types of pearls cultivated in Lombok, namely freshwater pearls and sea pearls. If one seashell only produces one pearl, then a freshwater clam can produce dozens.
Before you plan a trip to Lombok, be sure to read more about Lombok and Indonesia by visiting Wonderful Indonesia.